What We're Reading: August 25, 2014
Flagpole reports that a student was hit by a car on Baldwin Street, the second to be hit since the start of classes.  Our kids are pretty tough with the most recent student heading directly to his next class and the first going to his martial arts class the next day.  Nevertheless, y'all be careful out there.
Flagpole also has a great rundown on Athens Transit issues that have been discussed persistently since the beginning of last year's mayoral race.  Included is a nod to some of the challenges of serving an area with varying density, like the student-dense neighborhoods on Riverbend Road and the more dispersed, low-income neighborhoods on Athen's East Side.  Flagpole has been reporting on this issue since last fall.
Also, at the bottom of Flagpole's transit article above, Blake Aued notes a law passed by the state legislature this year that does not allow UGA to apply for funds to continue the Affordable Care Act Navigator program, a consumer assistance program that helps the uninsured understand their new health insurance options under the 2010 health reform law.  We wrote about that bill as it passed the House and noted research showing that states which pass anti-Navigator and anti-Medicaid expansion laws have a poor outlook regarding health reform.  A recent survey released by the Urban Institute showed that the health reform law was most effective in year one in states that expanded their Medicaid programs and set up their own health insurance exchanges, allowing them access to the greatest Navigator program funding.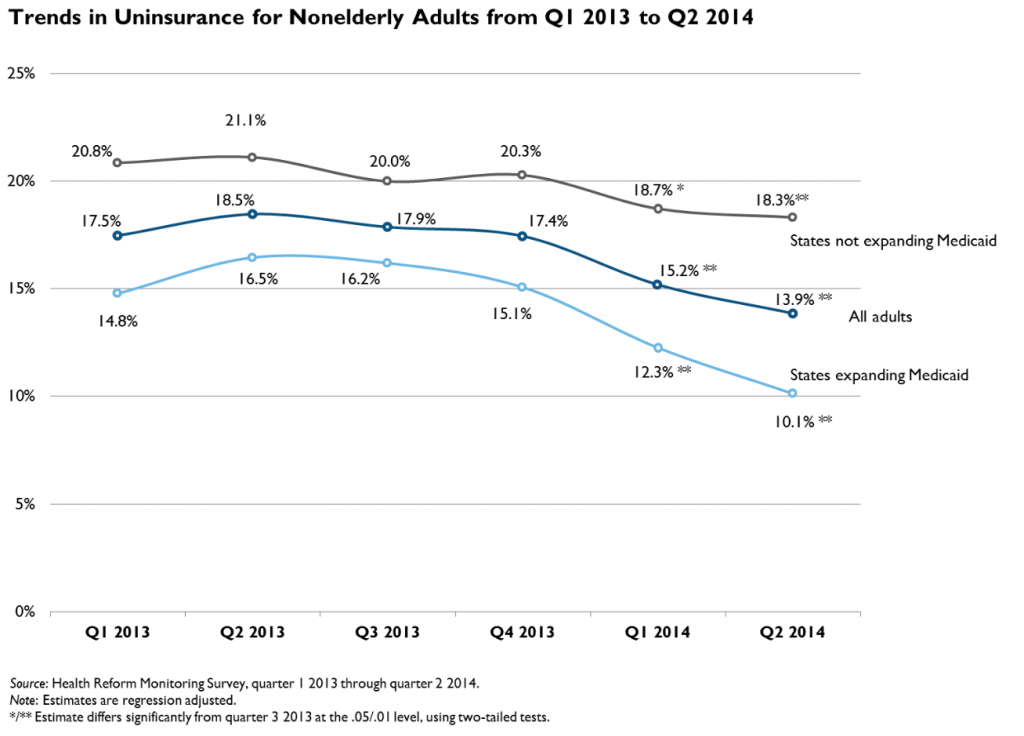 Athens Banner Herald reports on the passing of Dan Magill, long-time UGA tennis coach.  He won two national championships and a combined 21 indoor/outdoor SEC championships in his tenure, and he was known for his commitment to the Bulldog Club across the state.  Magill will be missed in the Bulldog Nation.
AJC reports that Democratic candidate for Governor Jason Carter said that T-SPLOST needs to be reconsidered as a way to address a $74 billion transportation funding shortfall in the next two decades.  Carter said that the state's transportation problems are weighing on the state's economy like an anchor.  Governor Deal's campaign said the Governor funded projects without raising taxes, but the article did not note his stance on the upcoming hole in funding.  The Georgia Public Policy Foundation, a right leaning, Atlanta-based think tank, has advocated for increased use of tolls on new and existing roads to generate more revenue.
Got anything else we should be reading?  Let us know!