Profiles in Service: Nuçi's Space
Last week, our summer fellows got the opportunity to meet with Nuçi's Space to talk about their work in the Athens community.  Executive Director, Bob Sleppy was kind enough to take some time to speak to us about the work Nuçi's Space does to address issues of mental health within the Athens music community.
Nuçi's Space, a non-profit health and music resource center, was created in memory of  Nuçi Phillips. Nuçi was a promising musician and UGA student who tragically took his own life. Nuci was diagnosed with clinical depression when he was a junior in High School and battled the illness for five years. Shortly after his death, Linda Phillips, Nuçi's mother, created Nuçi's Space. Its purpose was to promote the mental, physical, and emotional well-being of the music community, especially that of Athens. Nuçi's Space focuses on helping those affected by mental illness in two ways.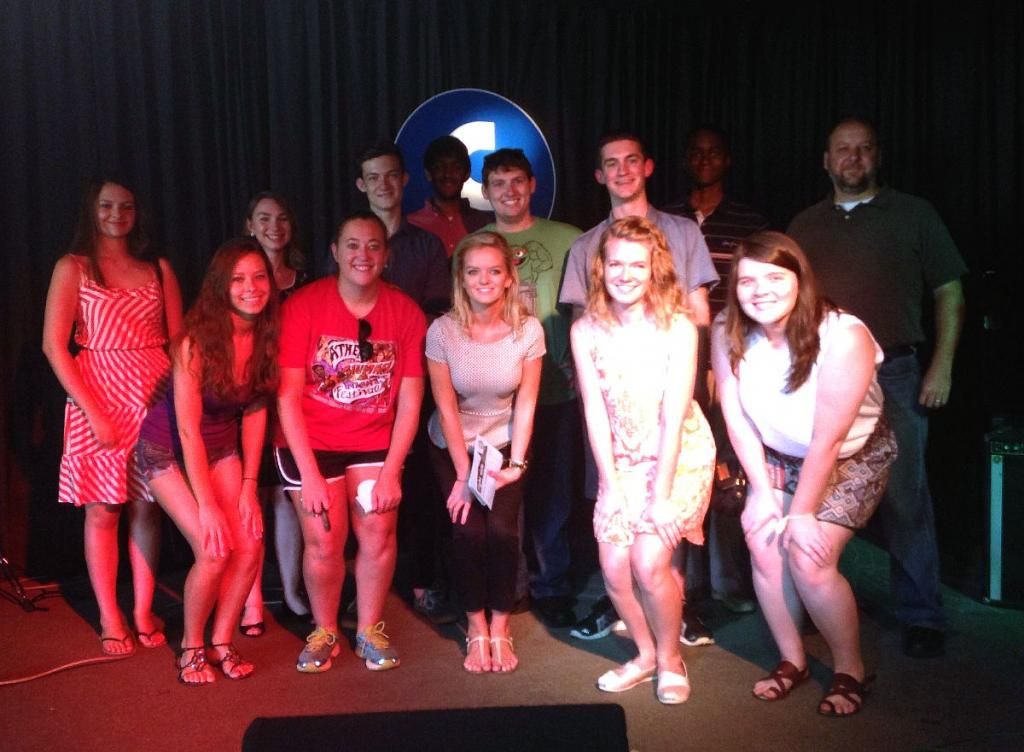 First, and most importantly, it helps to provide both a caring environment and mental health resources for anyone in need. Nuçi's Space helps to facilitate access to licensed professional therapists at a cheaper rate for those in need of counseling. They are asked to pay a small fee while Nuçi's Space covers the rest. This is particularly helpful, because the majority of Nuci's space clientele do not have health insurance. While the therapy does not happen on site, Nuçi's Space acts as a conduit where musicians can be referred to off-site, licensed professional therapists who help to provide affordable treatment. This helps to make mental health care more accessible for many aspiring musicians in Athens. While the center primarily seeks to facilitate mental health access, it does help musicians with other medical needs as well. The center works with an optometrist and dentists to help musicians with their other medical needs. Overall, the program has been very successful. Last year, the center was able to help over 250 musicians gain access to mental health care.
However, this is not the only focus of Nuçi's Space. The center also seeks to help provide musicians with resources that help them with their occupational needs.  Sometimes it is tough for aspiring musicians to find a place to practice. Nuçi's Space provides four state of the art practice rooms with many common instruments already available and ready inside. Comparatively, renting a practice space in Atlanta may cost around $45 per hour. At Nuçi's Space, practice rooms are available for as low as $5 an hour.  Those proceeds go towards Nuci's Space upkeep and cause. They also hold youth camps frequently to help younger musicians in Athens develop their musical skills.
Because Nuçi's Space is a non-profit organization, donations and volunteer work are crucial to their success. Thanks to this organization, many musicians in Athens have been able to access mental health care at an affordable rate. If you would like to keep up with what they're doing you can visit their Facebook page or find out how you can help at their website.
Know of any more organizations doing great work in our community?  Tell us about them here: