Fellow Spotlight: Victoria Ward
This week we talked with Victoria Ward for our profile series Fellow Spotlights.  We discussed what was appealing to her about joining the Spencer Frye Fellowship Program, what her best experience has been so far, and what some of Victoria's favorite things about Athens are.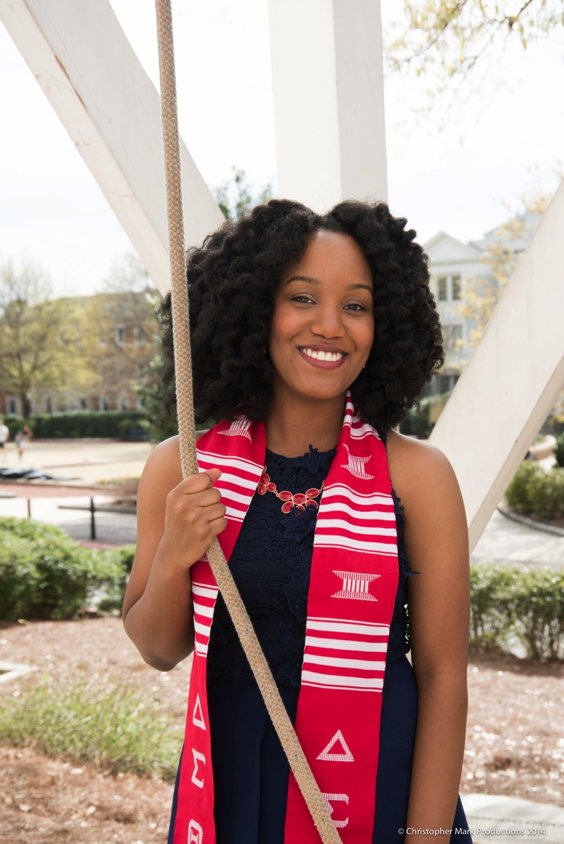 Graduation Date: May 2015
Majors or Areas of Study: Public Relations and Marketing
Hometown: Augusta, GA
Community Campus Involvement: Delta Sigma Theta Sorority, Inc., Public Relations Student Society of America, American Marketing Association, Creative Consultants
What interested you most about the Spencer Frye Fellowship Program?
I was interested in the Spencer Frye Fellowship Program because I was interested in gaining experience in political public relations. As a college student who is studying public relations, I felt that it was important to gain a wide range of experience. I knew that this opportunity would allow me to learn a lot about the political field and the skills that I can offer as an aspiring public relations professional.
What have you learned as a Fellow?
As a fellow, I've learned a lot about how legislation can affect members of the local community. I am glad to be working under the leadership of a representative who genuinely cares about his constituents.
What are your future goals?
I hope to use my passions for the communications field and helping others to craft messages that advance important causes. I hope to eventually become a communications director for a non-profit organization or a communications and issue advocacy firm.
What do you love most about Athens?
I love the atmosphere in this city! Athens has its own unique culture that draws people in.
What's been the best experience so far?
My best experiences have been at UGA football games. I love seeing so many Dawg fans in one place.
Favorite Athens hang-out?
My favorite Athens hang-out is Walker's downtown. I really enjoy the coffee there.
Favorite local band/musician?
The Dream Scene
Favorite comedy/comedian?
Steve Carell
What are your hobbies outside of school and the Fellowship program?
I love going to the movies, cooking, and spending time with friends.
Where's the most interesting place you've ever traveled?
Japan
If you could spend a day with anyone, who would it be?
It would have to be Stevie Wonder, without a doubt.
Who has been the biggest role model in your life? Why?
My dad has been the biggest role model in my life because he has always been there to support and encourage me.
Describe your dream job.
My dream job would be to work at a non-profit organization or at a communications and issue advocacy firm. I am passionate about helping others and working with issues that affect communities. I want to be able to give back using the skills and experiences I have gained and contribute to things that matter.
If you could fix one thing about the current world we live in, what would it be and why?
If I could fix one thing about the current world that we live I would want to give everyone equal access to a quality education no matter their background or class. I believe that an education can create a lot of opportunities for students to not only learn about different subject areas but also learn about themselves and the world. I also think that education and knowledge can help reduce inequality.
What has been your greatest experience during your college career?
I think that my greatest experience had to be going to my first UGA football game my freshman year. I used to think that UGA was so big that I wouldn't be able to adjust as a student. Seeing all of those fans in one place helped me realize that UGA is more like a large family and support system.
Connect with us!